【なぜユーモアコミュニケーションを伝えたいのか】をDeepleを使って翻訳してみました。
What am I trying to achieve with "Humor Communication"?
It is a "warm family.
To be precise, it is a "warm family-like relationship.
You can be who you are.
You can say what you think to each other.
You can feel warm just by being with them.
You can be truly happy for their happiness.
If you have such a family, you will be able to overcome any difficulties you may face.
I have always longed for a warm family.
It doesn't matter if I am poor, if my house is small
I often thought how nice it would have been to have a cheerful house full of laughter.
Maybe The reason why I want to spread humor is that I had been hungry for a warm atmosphere myself.
I don't like to talk about my childhood.
I have so many bad memories.
When I was a child, my mother denied me everything.
She told me, "You're not beautiful,
you should study hard and become useful for your future husband.
"Being quiet is the same as being stupid.
"You're not a good singer.
"You've never had an essay in the class newspaper."
I can't remember a single praise.
My mother did not get along well with her mother in law( my grandmother) and her sister in law (my aunt)
This is commonly known as the mother-in-law problem.
I was the only girl among the six grandchildren,
so I was given special treatment by my grandmother and aunt.
They bought me clothes and took me to stay with them.
My mother didn't like it.
She couldn't say anything to her mother-in-law face-to-face, so she took her frustrations out on me.
There were times when she beat me for no reason.
My parents didn't get along well, either.
When I was in high school, I often had to listen to her complaints about my father.
When my mother said, "I wanted to leave him, but I was already pregnant with you.
I felt like I was thrown from a cliff.
"I shouldn't have been born"
I cried and cried.
There were two things that I decided.
The first was to live until I was 20 years old, no matter how painful it was.
The other is that if I ever become a parent, I will never let my children feel the same way.
I would never let them think that they should have not been born.
Many years later, I told my mother about this.
Her reply was
"I don't remember saying that"
Children are hurt by the casual words of their parents.
I was a serious person at the time, so I took everything that was said to me and suffered.
If I had had a sense of humor back then,
I would have just let it go and said,
"Oh no! my mother is complaining again!
or
"You're lucky to have such a cute girl like me!
I might have been able to make a joke out of it.
But being a serious person, I couldn't.
I studied at an American university
because I wanted to learn English and become an interpreter.
(it's true.)
However,I sometimes think I might have wanted to get out of that house.
When I went to America, I didn't know anyone nor speak much English.
One day, when I was walking near my dormitory, I saw a beautiful sunset in the distance.
Then, for some reason, tears started to flow.
I wondered why I was crying.
It wasn't the loneliness of leaving Japan, nor the anxiety of living in the U.S.
It was a sense of freedom that welled up from the bottom of my heart.
"I am free!"
I cried tears of joy for the first time in my life.
Studying at the university was hard.
I had never studied so much in my life.
I had to spend three times as much time as an American to be able to read a textbook.
Still, I thought how easy it would be not to have to worry about relationships.
I was able to run longer distances because the weight was off my feet.
Meeting Ruth and John, an American couple in their 60s, also changed my life.
They had no children.
They took care of me like their daughter.
They accepted me for who I am.
Even though I couldn't speak English, they hugged me tightly every time they saw me.
They praised me for my efforts, not my results, saying, "You're studying hard.
To me, they were the ideal couple.
I had the privilege of staying at their house during holidays.
I never once saw them arguing.
Not once did either of them raise their voice.
No sarcastic remarks.
No broken teacups. (Laughter)
How peaceful.
I asked her once, "Don't you ever fight? Don't you ever get mad at John?"
Ruth laughed and said, "When I get mad, I move to another room.
When I get mad, I move to another room so I can calm down.
The two of them had a great sense of humor.
They often had guests over for dinner.
The food was simple, but the conversation was great.
"Happiness may be something that makes you feel warm from inside like this"
I thought.
According to the book "Communication Lessons" by Shoji Kokami,
we inherit our parents' way of communication.
My mother was adopted at a very young age,
and her foster mother was very strict,
so she was never praised or treated kindly.
Perhaps it was inevitable that my mother, who had never been shown affection, could not express it to her own children.
After living in the United States for eight and a half years,
I became interested in communication.
Speech, debate, dance, recitation, improvisation, listening, voice training, etc.
I've done a lot of training.
I went from being a shy person to being able to carry on a conversation with anyone.
I am now able to talk to my parents (my father passed away three years ago) and my younger brothers peacefully.
And there is always laughter in the conversation.
I am glad that I was not raised like their favorite princess.
If I had, I wouldn't have wanted to share my humor and I would have become an arrogant person(laughs).
Just as I became a family member with an American couple 40 years older than me.
I believe that life can be enriched by connecting with people of different ages, different upbringings, and different ways of thinking.
"Laughter is the shortest distance between people.
by Victor Borg
I sincerely hope that everyone will have a warm family.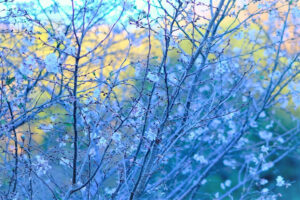 お知らせ
★著書「ユーモアコミュニケーション 場の雰囲気を一瞬で変える!」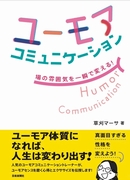 【2023最新】「伝える力」のおすすめ本100選!
人気ランキングで3位に選ばれました!
→ご購入はこちら
※Kindleでも購入できます。
★LINE公式でユーモアに関するイベントを紹介しています。
登録はこちらから
※登録されて方には「ユーモア体質になる100の方法」をプレゼント!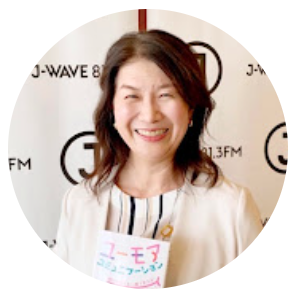 ★You Tube始めました!